If you where expecting the second part of my bookshelf, hang on, it's nearly done.
Meanwhile, a few friends set up a Minecraft server, and I joined them to dig some holes and build a house.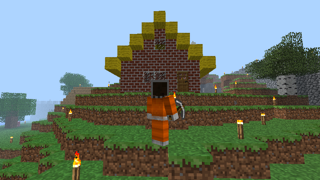 A neat thing with Minecraft is that you can make your own skin, only, it doesn't really look like something when you open it in Photoshop.

There are a few skin editors floating around the web, but nothing with the power of Photoshop. So as a programmer, I decided to craft my own viewer, rather than installing some weird piece of software.
What you see here is a piece of CSS that uses transforms and background-position(tiles) to show me a preview of my new skin. Thus, my workflow consisted of editing, saving, refreshing and more editing.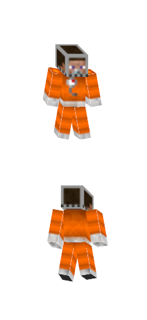 Live demo, showing my current skin: http://wishfulcoding.nl/char/char.html
Recent versions of Safari, Chrome and Firefox should be able to preview you own skins.